Registration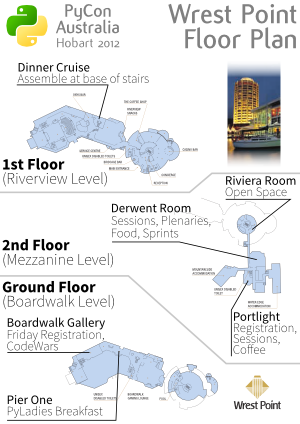 Friday 17 August, 6pm
Registration for CodeWars and PyCon Australia will open at 6pm in the Boardwalk Gallery. Turn up to grab your badge, shirt and other goodies before CodeWars begins.
Saturday 18 August, 7:30am
For those not attending CodeWars registration opens for PyCon Australia at 7:30am in the Portlight Bar. Registration will be right next to our espresso bar, so you can grab a coffee with your badge, too!