PyCon Australia dinner cruise and reception
Submitted on 2012-07-30 00:00
We're very pleased to be able to announce the final, hitherto unannounced part of PyCon Australia 2012 -- our conference dinner this year is being held offsite at Peppermint Bay, near Woodbridge, some 30km to the south of Hobart.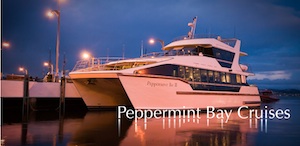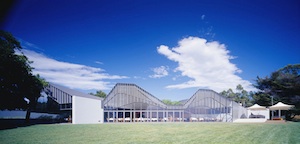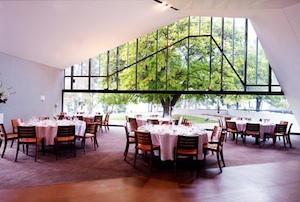 Taking advantage of the waterfront location of our conference venue, we'll be starting the evening with a one-hour twilight cruise on the Navigators catamaran, MV Marana (with your choice of indoor seating, or outdoor viewing decks); following the cruise, Peppermint Bay will present a three-course dinner, featuring fresh produce from the local region and around Tasmania. Once that's done, we'll take you back to Wrest Point aboard the Marana.
We hope the dinner will be an excellent centrepiece of the conference this year, which will help make PyCon Australia 2012 a memorable event.
For more information about our dinner cruise and reception, or PyCon Australia in general, please see our website.
Images: Peppermint Bay.
About PyCon Australia
PyCon Australia is the national conference for the Python Programming Community. The third PyCon Australia will be held on August 18 and 19, 2012 in Hobart, Tasmania, bringing together professional, student and enthusiast developers with a love for developing with Python. PyCon Australia informs the country's Python developers with presentations, tutorials and panel sessions by experts and core developers of Python, as well as the libraries and frameworks that they rely on.
To find out more about PyCon Australia 2012, visit our website at http://pycon-au.org or e-mail us at contact@pycon-au.org.
PyCon Australia is presented by Linux Australia (www.linux.org.au) and acknowledges the support of our Gold sponsors: Google Australia (www.google.com.au), and the Australian Computer Society (Tasmanian Branch) (www.acs.org.au); our Event partners: Kogan, and Secret Lab; and our Silver sponsors: the Python Software Foundation, the Django Software Foundation, Anchor Systems, 99designs, Red Hat, BitBucket by Atlassian, ekit, Ionata Web Solutions, RimuHosting, and CSIRO.